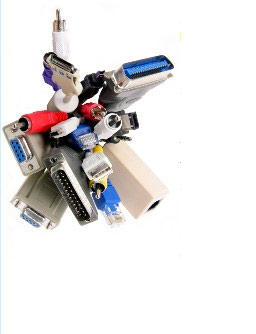 Our News page is updated on an ongoing basis to keep our colocation customers in touch with new service offerings and Below Zero's latest news.

05.06.12 Following a comprehensive overhaul of our infrastructure we are delighted with its increased performance.

26.04.12 Precise Pangolin is here! Get the new LTS release directly from Ubuntu by downloading it from here: Ubuntu Precise Pangolin.

15.03.12 Below Zero is looking forward to the next Long Term Support release of the Linux distribution, Ubuntu.

17.01.12 Ubuntu now offers a guaranteed five day set up of your own private Corporate Cloud for just $9000 - Ubuntu Jumpstart. We are happy to advise on the practicalities of setting up your own cloud within our Data Centres on your Servers.

16.12.11 Happy Christmas to all our customers. Rest assured we'll be working hard over the festivities to keep your services online.

09.11.11 Amongst other things we've been busy improving parts of the Self Service interface that our customers use. The interface is now more extensible and offers higher levels of security.

06.08.11 Below Zero have introduced new paravirtualisation technologies to some of our low-traffic customer fronting services while still maintaining the control required over hardware to guarantee the required performance. We are happy to offer impartial advice on such topics for gratis.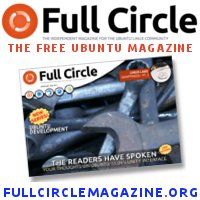 27.05.11 An increase to our internal network capacity has been keeping us busy. This means greater reliability and also greater capacity is available to customers and our own equipment.
14.03.11 Happy Birthday to Below Zero ! We incorporated ten years ago today. On the 21st of May 2001 we took our first customer onboard and we've been providing an outstanding service ever since. Thank you to all of our customers and especially to those who have been with us for a decade.
19.01.11 Further improvements to our systems helps make light work of administrating our complex infrastructure. At Below Zero we're happy to help with impartial advice on the Systems Administration of customer Servers for gratis.

11.12.10 Need with some help with some Server questions ? Below Zero are sponsoring an exciting new Ask and Answer site called Server Circle with some infrastructure resources.

06.12.10 Despite the adverse weather conditions being experienced currently rest assured that we will continue with our hard work to keep your systems online at this busy time of year.

25.10.10 At Below Zero we constantly strive to improve the efficiency of our systems. One recent example is a process that previously took 46 seconds now takes just 5 seconds. We are delighted to help our customers with efficiency improvements by offering expert, impartial advice for gratis.

10.08.10 A flurry of new business is hopefully an indication that the economy has fully recovered from the lengthy global recession.

03.06.10 The upgrade of various system components in preparation for future growth (and also allowing for additional failover capabilities) has been keeping us busy.

08.04.10 Below Zero is looking forward to the next Long Term Support release of the Linux distribution, Ubuntu.
02.02.10 We've been busy adding resilience to our customer-facing systems, which include the Self Service interface and our Mail Servers, in the form of Servers which are built solely for the purposes of failover should a primary Server fail.

08.12.09 After a successful year of continual growth Below Zero look forward to another prosperous year ahead. We wish the same to all of our customers and assure them that we'll be working hard to keep their systems online over the festive period.

01.10.09 Following further investment and an overhaul of our routing infrastructure we are delighted with the heightened performance of our newly improved network border.

28.07.09 A significant upgrade to our Gigabit networks improves our already outstanding UK and EU network reach.

08.05.09 Below Zero offer UNLIMITED DATA TRANSFER on a 2Mbps connection for £99/month in Scotland's premier Data Centre. The One Below Zero package includes a unit of rack space and 1A of power which is everything you need to begin hosting immediately. This offer is available for a limited period. Further details can be found here.

06.04.09 Behind the scenes we've been busy adding resiliency to our networks and upgrading core services in order to focus solely on offering the highest quality of service.

26.01.09 Further investment in our network infrastructure shows a commitment to offer the highest levels of service to our customers.

05.01.09 Following a successful infrastructure upgrade in the Scolocate Data Centre we have introduced extra capacity to the network as a whole and additionally improved routing performance.

09.12.08 We would like to wish all of our customers a Merry Christmas and a Happy New Year. Rest assured we will be working hard during the festivities to keep your systems online.

06.11.08 To assist customers with multiple Servers a new section has been added to the Self Service interface. It is now easier to change your monitoring settings, use your bandwidth calculator and view your bandwidth graphs in all of the popular browsers.

22.09.08 Updates to our Self Service interface now allows Support Requests to be validated from your online account eliminating any chance of e-mail filters catching Support Requests incorrectly. A re-formatting of the Support Documentation hopefully makes easier reading too.

08.08.08 In a concerted effort with other ISPs Below Zero have invested time and resources in helping to minimise unsolicited e-mails and Spam on the Internet. All outbound e-mails originating from our Mail Servers are now cryptographically signed and in addition conform with the Sender Policy Framework. As a result we effectively take responsibility for those e-mails and recipients can be assured that the message was sent by us. The digital signing is also done entirely behind the scenes and end users have no need to alter their existing e-mail set up in order to benefit.

18.07.08 A further investment in our Scolocate network has increased our network speeds and capacity significantly.

23.06.08 A sophisticated upgrade to our text message monitoring system has been completed helping to significantly lower the chance of any false positives.

15.04.08 To assist us in replacing failed nodes within our own Server cluster we have chosen a new method which duplicates an entire drive's image very effectively. If you require advice on how to achieve the same levels of efficiency within your own Co-located Server cluster then please feel free to contact us.

22.02.08 The first annual Ruby on Rails conference will be held here in Scotland from the 4th to the 5th April 2008 in Edinburgh. They've managed to attract a number of great speakers. You can see the entire list at www.scotlandonrails.com/speakers and the talks at www.scotlandonrails.com/talks along with a number of sponsors..

05.02.08 Having achieved 100% uptime over the festive period we have more recently turned our focus to improving the security of physical access to our Data Centres by introducing new methods of authenticating access requests.

20.12.07 Merry Christmas ! We would like to wish all of our customers a Merry Christmas and a Happy New Year. Rest assured we will be working hard to keep your critical systems functioning over the festive period.

21.11.07 We are very pleased with a newly-introduced routing configuration which has provided us with a more granular control of our networks.

28.09.07 Further improvements to our networking infrastructure mean customers can enjoy even more levels of redundancy and resilience.

13.07.07 Images of the Data Centre that we built a six bandwidth provider network within during November last year can be viewed in this new colocation images slideshow.

17.05.07 Our monitoring system now has the option to send a voice call if your Server fails to respond. For those times where you may not hear a text message alert, be in a position to check e-mail or are out of mobile phone reception you may now optionally receive a phone call to a landline should issues arise.

16.03.07 A new white paper detailing network reach looks at the importance of using a network with a very carefully selected reach. An older paper can be found here: colocation white paper.

06.02.07 To add to the choice of available routes from the LIPEX and LoNAP peering points we have added another transit provider Entanet to our ScoLocate network. Entanet operate a UK-centric tier-2 network. This brings the total to a staggering seven bandwidth providers meaning that Below Zero truly operate a 21st Century Network.

18.01.07 Raising the total to six bandwidth providers, four powering our ScoLocate network and two our City Centre network, the recent addition of Onyx Internet supplying transit brings even higher levels of reliability to our exceptional multihomed network.

07.12.06 Below Zero now also receives transit from Deutsche Telekom and TeliaSonera. The addition of these providers offers far greater network reach, faster data delivery and significantly superior levels of network reliability.

02.12.06 Below Zero are delighted to announce the completion of the implementation phase within our secondary physical site, ScoLocate. Our outstanding networking infrastructure is now live and utilising one of the world's finest tier-1 network operators, Level 3. Network speeds are an ideal 8ms on average from the London Internet Exchange, LINX.
08.11.06 Below Zero unveil plans for a secondary physical site on the outskirts of Edinburgh, some six miles from our existing facilities and closer to Glasgow. For our larger customers the secondary site offers the complete solution for additional redundancy; the ability to failover critical services to alternative bandwidth providers within an unrelated physical environment. For our other customers hosting a single server within another Data Centre for key services, such as mail and DNS, is an extremely cost-effective way of recovering from unexpected events.

19.10.06 In addition to last month's physical improvements further improvements to our networking infrastructure have now also been completed.

04.09.06 We have had a busy summer improving the physical location of customer equipment including the addition of structurally cabled cabinets to speed maintenance and diagnostics.

18.05.06 Below Zero is delighted to announce a new service freely available to those customers running Gentoo Linux on their Servers. In partnership with The Penguin Factory we will be donating bandwidth resources to a local Gentoo mirror, meaning that a full Portage tree and a partial distfiles repository will be available to customers on our lightning fast network.

09.05.06 Over the last few months we have continued to add to our portfolio of household names and corporate customers.

17.03.06 In a continuing effort to offer the best possible service we have regraded away from Level 3 to trial TINet, Tiscali's corporate network. TINet's core backbone spans 15 European countries and the US. All of the backbone POPs support MPLS and Class of Service as well as a native IPv6 stack. It is capable of carrying voice and data at multiple 10 Gbps-rates within Europe and the US, as well as over transatlantic routes. More information and network maps can be found via our Bandwidth page.

03.02.06 We now accept credit and debit cards for secure, online payment via our Self Service interface and in addition we've been serving video content via Scalable Streaming Solutions for some live event streaming customers.

01.02.06 Below Zero announce an office move. Please update your records to reflect our new address, details of which can be found on the Contact page.

11.01.06 Below Zero is accredited as a partner on Sun's iForce initiative. The iForce Initiative is about cooperative partnering among the best and brightest in the industry. Contact us today to discuss your Sun Colocation requirements.
10.01.06 We are delighted to announce that we achieved 100% uptime over the festive period which is a business critical time for our high profile e-commerce customers.
12.12.05 We would like to take this opportunity to wish all of our customers a very Happy Christmas and a prosperous New Year. Rest assured that we will be working hard to keep your mission critical systems online over the festivities.

29.11.05 Due to increasing customer demand we have made further capacity increases and performance improvements to our networks.

24.10.05 To provide additional redundancy Below Zero have created a new Server cluster which will help keep both customer-facing and staff systems downtime to an absolute minimum.

28.08.05 Below Zero have proudly sponsored a worthy project advocating Open Source Software with a generous bandwidth donation. A podcast released by the project can be heard by clicking the following link Open Sauce.

18.07.05 We are delighted to announce the completion of our major infrastructure upgrade. Both of our providers now connect to Europe's main meeting point for Internet traffic LINX within one hundredth of a second and the overall reliability of our networks has also been increased to an even higher level.

23.05.05 In a continuing effort to offer the highest level of networking service available we are pleased to announce another major infrastructure upgrade. Service continuity should be unaffected during the transition from traditional telecommunications cabling to Ethernet. The PSINet upgrade will increase our bandwidth capacity and also ensure future upgrade paths are almost entirely seamless.

05.05.05 Below Zero is delighted to become an approved ISP with UKERNA and JANET. We are now allowed to administrate government and academic Domain Names (gov.uk and ac.uk). More details can be found on the JANET website.

26.04.05 Below Zero proudly sponsor a worthy open source project called RavenCore which is a sophisticated Control Panel for Shared Server Hosting compromised entirely of open source software.

25.04.05 In a continuing effort to enhance our connectivity we are moving away from Globix to trial Level 3's network. Details of their impressive tier-1 network can be found on our bandwidth page along with a link to their Corporate site.

08.03.05 Working hard since the beginning of the year Below Zero has been busy upgrading both networking systems and customer-facing systems to keep the quality of service at an optimum.

14.01.05 Below Zero become a stakeholder in the Now-Business network. Wi th more than 7000 active community members Now-Business is the UK's most active and most effective independent business networking community.

11.01.05 We are pleased to report that we achieved 100% uptime over the critical festive period. Customers running high-revenue e- commerce sites benefit once again from our outstanding infrastructure.

14.12.04 From everyone at Below Zero, we would like to wish all of our customers a very Happy Christmas and a prosperous 2005.

29.11.04 To assist our customers in the ever growing battle against unsolicited e-mail we have now introduced realtime antispam systems to our Mail Servers. The sophisticated system also minimises the chances of our Servers relaying Win32 worms and trojans and checks global databases in realtime to prevent known compromised Mail Servers from delivering e-mail to our systems.

05.10.04 Looking for a Dedicated Server or Managed Server ? Below Zero now have partnerships with several tried and tested Systems Administration companies that can deliver a robust solution on all of the popular flavours of Operating System. Coupled with our lightning-fast, multihomed, infrastructure you will find that in many cases choosing two specialists to deliver your solution will be more affordable than using just a single ISP. Get in touch today for more details by clicking on the Contact Page.
29.09.04 Life begins at 40Gb/s. A first for the UK in bandwidth terms as LINX announces a new world record: LINX News

30.08.04 Customers hosting enterprise equipment with Below Zero can now enjoy lightning-fast connectivity via our new high capacity, Cisco powered, state-of-the-art, BGP4 network. With three lines for connectivity over two of the world's finest tier-1 providers we aim to raise the standards set by other ISPs. Please visit our bandwidth page for more details.

03.06.04 We have been very busy designing our exciting new networking infrastructure over the last two months and hope to make an announcement about our new multihomed, BGP4 network shortly. We aim to offer our customers connectivity from no less than three lines for failover and in addition reduce our prices. Please check for more details over the next few weeks.

23.03.04 The hardware shown below which is suitable for our Zero Downtime package is now available to lease. The leasing also incorporates an upgrade path, which enables you to add further hardware, software and other services during the term of the agreement without necessarily increasing the payments. It truly removes the headaches of the initial cash outlay when buying new Servers. The basic Server (more details here) can be bought for as little as 15 a month over three years ! Contact Below Zero for more information.


20.02.04 Below Zero is delighted to launch one of the best value enterprise Server Hosting packages in Scotland. The Zero Downtime package is available for just £55 per month and offers the highest quality of Server Hosting at fantastic value. It is ideal for Small Businesses or anyone looking to run their own Server. There is now no need to run your Servers from London when physical access to your Servers inside our Data Facility is available 24 hours a day. Feel free to contact us for more information on the hardened Linux build we plan to offer with this package or if you prefer where to purchase Microsoft licences.


19.02.04 You can now find us at this comprehensive Colocation and Hosting website: DataCentersUK.com


10.02.04 Below Zero is proud to have been accredited as Strategic Developer on Sun Microsystem's iForce[sm] Partner Program. The iForce Initiative is about cooperative partnering among the best and brightest in the industry. Contact us today to discuss your Sun Colocation requirements.
21.01.04 Below Zero is delighted to have recently assisted both charities and voluntary organisations in Scotland. We are proud to support Scotland's Voluntary Sector at Workwithus.org.
05.01.04 We are pleased to report that once again our Hosting customers enjoyed 100% uptime over the critical festive period. This enabled those companies providing e-commerce services to reap the rewards of the growing numbers of consumers shopping online over the festivities.

01.12.03 Below Zero wish a Merry Christmas and a Happy New Year to all of our customers and suppliers. As our e-commerce customers rely so heavily on our services over the festivities we assure them that we will continue with our hard work to help them achieve Zero Downtime.

06.10.03 A new special offer has been announced ! Running until the 30th of November 2003, Below Zero will generously give every new One Below Zero customer a free month of hosting, that's a total of thirteen months of Server Hosting for the price of twelve. Below Zero can also now source medium specification Servers for as little as <£>495 plus VAT. Visit the Contact Page to get in touch today and benefit from our vast experience.

02.10.03 Below Zero have been very pleased with the response from the recent marketing campaign which advertised the discounted One Below Zero package over the summer months. Below Zero have been praised once again for the excellent quality of the impartial a dvice and assistance offered to all of their Colocation customers whether it was regarding their hardware, systems administration or Colocated Server security.

26.09.03 Our customers have been extremely impressed with the outstanding service from Linux consultants 'The Penguin Factory'. Below Zero would be happy to recommend them to any business looking for high quality Linux and Open Source consultancy.

15.08.03 Below Zero, Scotland's only Colocation specialist, continue to grow steadily. Contact us today to find out why so many companies choose Below Zero for their Server Colocation and Hosting requirements.

18.07.03 Below Zero announce a special offer running until the end of September on their One Below Zero package. The outstanding value, with a high availability service that is second to none, is ideal for Colocation customers wishing to sign up with just one Server. Save over <£>300 and benefit from our vast experience and incredible uptime record. We are confident that you won't find better value for Colocation in Scotland.
19.05.03 Below Zero have recently been involved with some exciting new security technologies and have also upgraded our Colocation customer systems to add further redundancy.

04.03.03 Below Zero have been busy winning new customers since the beginning of the year, including some households names. We have also achieved almost Zero Downtime since moving the majority of our Server Hosting customers into our Data Facility in the centre of Edinburgh on May the 21st 02.

10.01.03 Below Zero are delighted to report that through lots of hard work once again we achieved 100% uptime over the critical festive period, allowing our Co-location customers running E-commerce systems on their Hosted Servers, to take full advantage of the sales potential over this busy time.

02.12.02 Below Zero's Self Service interface has a redesign. Taking comments from existing and potential Server Hosting customers onboard we have started the redesign of our online Self Service system. Self Service allows customers to access realtime bandwidth graphs, protocol monitoring tools to keep an eye on individual services running on each Server hosted with us, our paperless invoicing system, a user-friendly bandwidth calculator and a secure login to reboot devices automatically, all 24x7x365. We would also like to take this opportunity to wish all of our Server Hosting and Colocation customers a Merry Christmas and a prosperous New Year.

30.10.02 Below Zero, Scotland's only Co-location specialist, specialising in Server Hosting, continues to grow steadily and are investigating further automated systems to aid our Colocation customers achieve Zero Downtime with their Server Hosting. Aside from our infrastructure improvements, a marketing drive for advertising our Colocation services has secured the Domain Name Below-Zero.biz to appear in our advertising.

10.09.02 Remote Reboot Devices go live. As well as Power Cycling and Power Monitoring devices, we are now able to source Operating System specific devices for Colocation Servers. To help our customers achieve Zero Downtime with their Colocation, we are also examining other automated systems. Please enquire for further details.

29.07.02 We will shortly be introducing devices into our Data Facility in the centre of Edinburgh that allow customers to securely login remotely and reboot their hosted Servers without requiring an engineer's assistance. This means the fastest possible response times and unlimited reboots will be available for customers that frequently require them, offering high availability even when software issues arise.

31.05.02 Below Zero slash prices. Firstly, new customers using our One Below Zero package will receive a massive 10GB bandwidth allowance each month. Secondly all bandwidth used over and above package limits has been reduced by a minimum of 20%. And finally, Below Zero have reduced Physical Access to Colocation equipment and Duty Engineer charges both in and out of hours by a minimum of 50% ! Although we have increased our bandwidth capacity and introduced failover to our now fully redundant networks we are delighted we can pass further savings onto our customers. The new pricing structure makes Below Zero, specialists in Server Hosting, unbeatable for Co-location in Scotland and of course our formidable uptime record still puts our competitors to shame.

22.05.02 Having traded for just one year, as Scotland's only Collocation specialist, specialising in Server Hosting Colocation, we are delighted to announce that we have turned our first operational profit. As a thank you to our Colocation customers we have initiated significant infrastructure upgrades and are now able to offer a massive 155Mbs of bandwidth. With an outstanding uptime record for their Colocation Below Zero have initiated additional network upgrades, helping our customers to achieve zero downtime, in the form of a sizeable failover line, offering fully redundant connectivity to the Internet.
16.04.02 Behind the scenes, Below Zero, Server Hosting and Colocation specialists, have been planning an upgrade to their existing systems, introducing further redundancy for customers using our outgoing e-mail service. In addition we have secured the widely sought after Domain Name ZeroDowntime.co.uk to appear in our marketing.

30.01.02 Hammer Plc have some great news for 2002. They now offer ideal Co-location hardware - a 1U rack mountable Co-location Server, with a 1GHz PIII processor, 512Mb RAM and a years onsite warranty for the oustanding price of around <£>900. If you are upgrading your hardware for your Co-location or are simply looking to add further redundancy to your hosted Servers, this is a great opportunity to procure the highest quality of hardware ideal for colo at extremely reasonable prices.

22.01.02 Below Zero are delighted to report that, unlike our competitors, we achieved zero downtime with our Server Hosting over the critical festive period. Many of our Colocation customers running E-commerce shops have their busiest times over the festive period and we are proud that the reliability of our service has helped them continue to serve their customers.

19.11.01 Taking advantage of the recent launch of new TLDs, we have secured the Domain Name BelowZero.biz - Below Zero, the only existing Scottish Colocation specialist, are happy to impartially advise our clients on many aspects of the Internet, including Domain Names, as well as all aspects regarding their Server Hosting.

11.10.01 Helping our Server Hosting customers achieve Zero Downtime - Below Zero's Self Service is now fully integrated with an SMS gateway. Our Co-location monitoring system based in Edinburgh allows any protocol to be checked at five minute intervals. Should, for example, your Web Server fail but your Mail Server remain online then an immediate alert is sent automatically by text message to your phone (SMS) and by e-mail. Self Service is available as standard to all our Server Hosting and Colocation customers.

25.09.01 A CBS investment charting and research site discusses our co-location partnership, setting to raise the standards of Server Hosting and Co-location in Scotland, in MarketWatch.com

10.09.01 Scotland IS, the main Internet trade body in Scotland, announces news of our Server Hosting partnership.

07.09.01 International Collocation trade press discusses the partnership in The Colocation Network
06.09.01 PSINet headlines on their UK site with details of the partnership.

06.09.01 News of the significant Colocation partnership with PSINet appears in the OTC market source, PinkSheets.com

17.08.01 Below Zero are delighted to announce that they are to partner with PSINet the world's largest independent ISP. The partnership will help manoeuvre both parties towards the servicing of Server Hosting for blue chip companies in Scotland. Further details to follow shortly.
08.08.01 Below Zero, based in Scotland, launch their new Colocation website. More features are planned and will be added in the future, such as mail lists to inform our Server Hosting and Colocation customers of planned maintenance windows and network upgrades as we expand our services.

02.08.01 Hardware News: Below Zero have agreed to use Hammer Plc for all their Colocation Intel hardware, following analysis on several competitors, Hammer have proven to offer the highest quality of customer service and hardware at fantastic value with zero downtime. Below Zero can now offer the outstanding price of around £600 for a 1U Intel dedicated Hosting Server to their Co-location customers, including a one year on-site warranty.

25.07.01 Based in Edinburgh and targeting some of the key decision-makers in Scotland, with regards to their Server Hosting and Colocation, the seminar is to be held in the middle of November and will jointly include participation from the Sun hardware specialists Access Computing, the blue-chip security consultancy DNS and Europe's leading specialists in Facilities Management, TeleCity. All parties will be alongside Below Zero, specialising in Server Hosting.
27.06.01 Below Zero have begun organising a free seminar with guest speakers, combined with a visit to our data facility to discuss Colocation. The seminar will be held in Edinburgh, Scotland. More details will be available in the near future.

15.06.01 Below Zero, Scotland's only Colocation specialist are proud to announce sponsorship of the Scottish Enterprise E-business week. Colocation seminars will be held in Glasgow, Aberdeen and Edinburgh. Four prize winners won discounted services for colo, a visit to our data facility or data centre in Edinburgh and gain free Internet consultancy for anything Internet-related not just that associated with colo.

01.06.01 Below Zero join the main Internet trade body in Scotland and offer all of its members a significant discount towards their dedicated Collocation. ScotlandIS is the conglomeration of ISOC, SSF and IMAS.

28.05.01 An article in Scottish Computer Headline offered further details on the launch of the leading Corporate Dedicated Server Hosting Company in Scotland.

16.05.01 Below Zero, based in Edinburgh, are Scotland's only Collocation specialist and the launch is discussed in an article by the Glasgow Herald

15.05.01 Despite the bleak climate the technology sector has recently experienced, Below Zero has received funding to further the growth of Scotland's only Colocation specialist, specialising in Server Hosting. Based in Edinburgh, Below Zero aim to be Scotland's leading dedicated Colocation provider offering all of our customers Hosting with zero downtime. News of our launch in Business AM