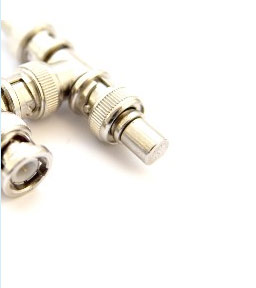 Our formidable, self-healing networks allow us to offer a standard network Service Level Agreement of 99.85%, that's just one hour in any 30 day period.
Testimonials from our colocation customers speak for themselves:
"As an established new media agency with several high-profile customers running e-commerce websites, stock systems and other network ready applications, the reliability of our Servers and their connectivity is critical to our clients operational effectiveness. With this in mind our Hosting company has to achieve close to Zero Downtime to keep our customers communicating whilst trading.
Below Zero have provided us an exceptional service, in terms of network uptime and customer support. As a result we would be happy to recommend Below Zero to any business looking for high quality Server Hosting."

"Our company has been co-locating servers since 1997, starting with NSL, who ran a responsive and conscientious Hosting service. When they told us about Below Zero, we knew the service would be of the highest quality.
Now, as a customer of Below Zero, we are so impressed with the reliability of the networks we'd be happy to recommend Below Zero to anyone. We are satisfied that no other company in Scotland could come close to the standards set by Below Zero."

"After assessing several companies, we chose Below Zero for the hosting of our Email Marketing and Management service. This was due primarily to the personal and professional service they clearly offered and the plain-speaking, approachable manner of their management.
We are entirely satisfied we made the correct choice - the ongoing service, network speed, uptime etc are all excellent - and aim to continue working with Below Zero on current and future activities."

"I would not hesitate to recommend Below Zero as a first class hosting solution. We found all aspects of the service very professional, backed up by a comprehensive technical support structure, which can be tailored to the individual needs of any organisation.
When it comes to data outsourcing, reliability and traceability of hosting partners is of paramount importance, and Below Zero are more than capable of delivering the technical expertise needed to ensure smooth operation of our internet infrastructure."
"I had checked the routing when we first installed the servers and found your network to be extremely efficient.
I can also add that none of our customers have ever reported any problems with being able to access the servers and they have actually perceived a speed improvement on using Outlook 2003 with RPC over HTTP in place of their internal email server."